7 Things To Do In Himare, Albania
There is no question about it, Albania has been an up-and-coming beach destination for a few years now, but as the world hopes to open its travel doors once more this summer, more people are thinking about this beautiful country as their next chill-out go-to.
When you do a little research about where to go in Albania if turquoise blue seas and chill-out beaches are your thing, that Himare would be your chosen destination.
The closest airport to Himare is on the Greek Island Corfu, though most people choose to fly into Tirana in the north and travel down through the country, arriving at the southern beach resort in a leisurely manner. The drive is around 3.5 hours, and it's undoubtedly scenic!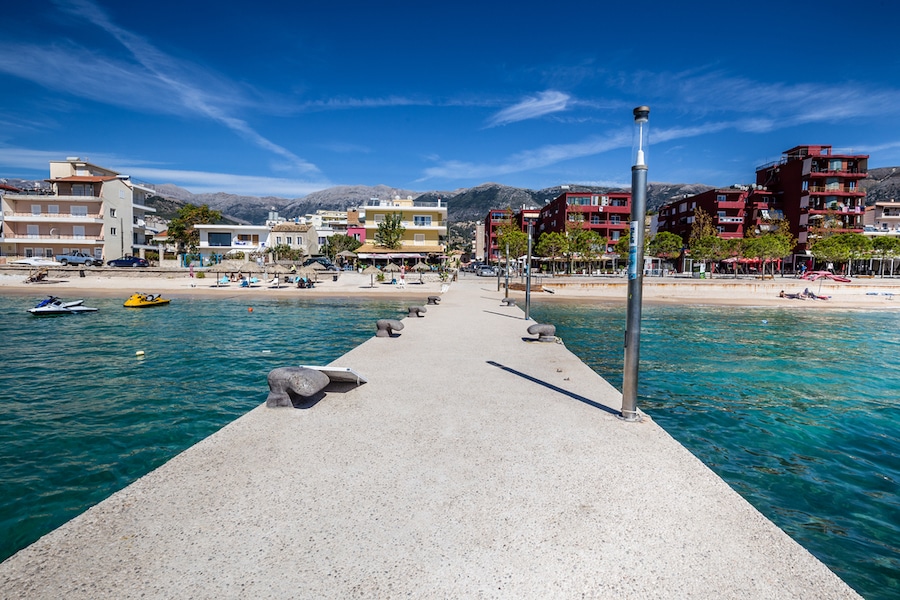 So, what is there to do in the beautiful beach town of Himare, Albania? Below we give you a few ideas of what is on offer in Himare and how you could spend your days.
Let's explore!
Enjoy Some The Beaches Of Himare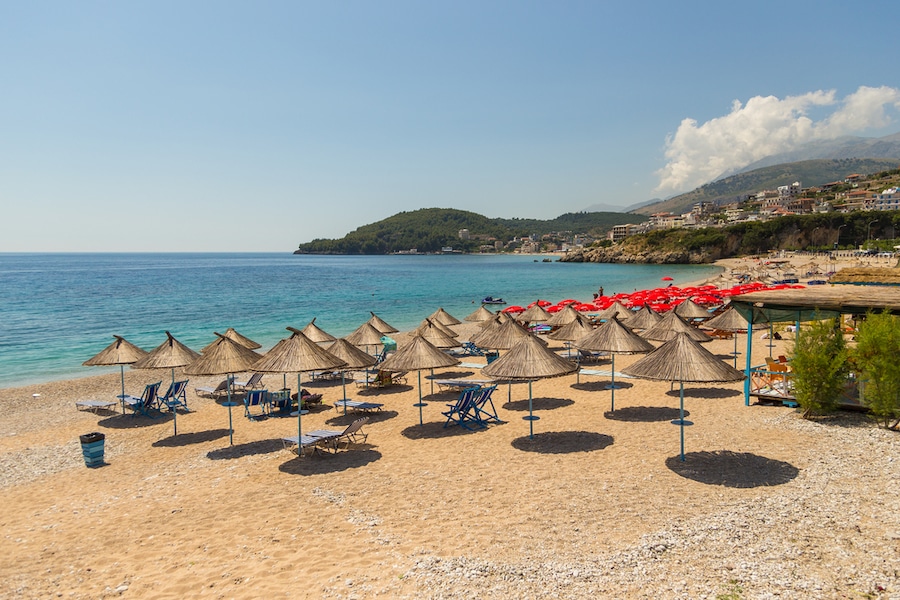 Of course, if you're going to a beach resort, you'll want to know which is the best beach to spend your time on! The good thing about Himare is that there are several to choose from, and you can even hop from one to another if you want to.
The main stretch of beach, and therefore the busiest, is Himare Beach. This is located in the middle of town and walkable, usually from wherever you're staying.
During the summer months, you'll find locals and tourists mingling here, enjoying the turquoise water and small pebbled beach. If you want to extend your beach knowledge, check out Marachi and Prinos.
These are smaller beaches which are therefore less crowded, but no less beautiful. The green mountain backdrop is dramatic and super beautiful to look at, and you'll want to spend more than just a day soaking up the sun.
Explore Himare Old Town
Just above the main beach, you'll find the Old Town. If you like walking, you'll enjoy the workout, but if you're not so bothered about exercise, it might be an idea to take a taxi as the walk is a little steep and will certainly make you sweat in the peak season sun!
Here you'll find old buildings, winding lanes, small shops, and coffee houses, as well as the beautiful Castle of Himare with its stunning view over the sea. History buffs will enjoy checking out the old churches and learning about this history of Albania.
Take A Boat Trip
Being close to the sea means there are always going to be companies offering boat trips, and in this case, you should certainly take them up on their offer! Checking out Himare from the sea is a beautiful sight, and you'll be able to visit some of the smaller coves that you can't get to other than by boat. You'll also be able to stop for snorkeling and swimming, visiting the underwater residents of this part of the Adriatic.
You'll find no shortage of companies offering private boat trips and group tours, so all you have to do is choose the one which suits you best.
Try Some Freshly Caught Seafood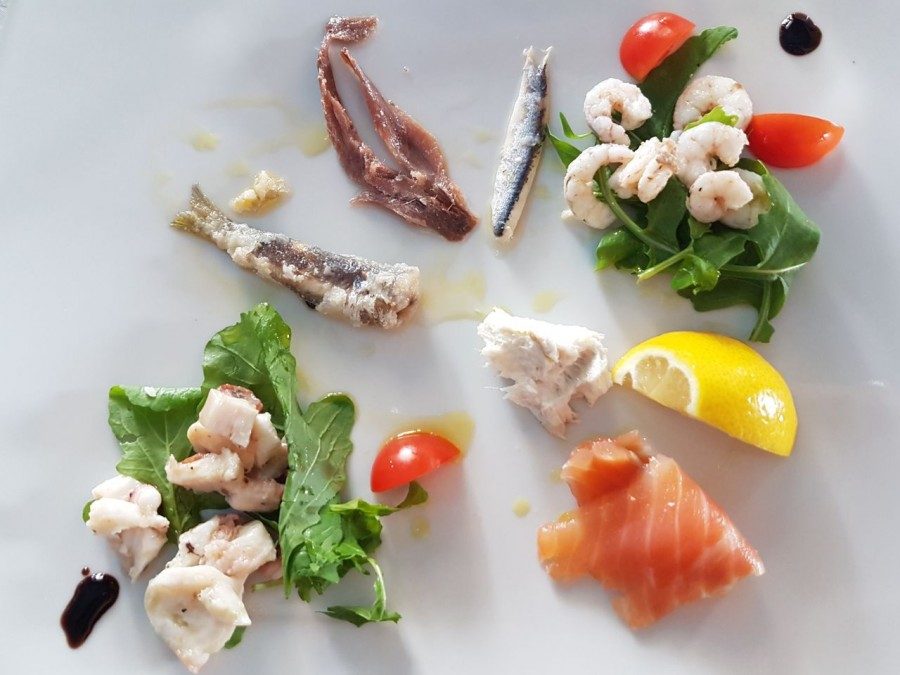 There are many seafood restaurants in Himare but if you want dinner with a view, head up along the cliffs, where you'll find many upmarket restaurants serving some freshly caught fare for you to try. You could even time your meal to catch the sunset, making it a truly romantic and memorable evening.
Go For A Coastal Hike
Grab your comfortable shoes, hat, and some sunscreen, and head off to enjoy the coastal views on foot. You can walk over the cliffs and even head down to some slightly further afield beaches, including Livadhi Beach, which really does have a tropical vibe about it.
Here we're talking bright blue sea and white sand to die for. It takes just under an hour to hike at a regular pace from the town center to this beach, but it's a fantastic walk, and you'll be able to check out some of the most jaw-droppingly beautiful views along the way.
A Day Trip To Porto Palermo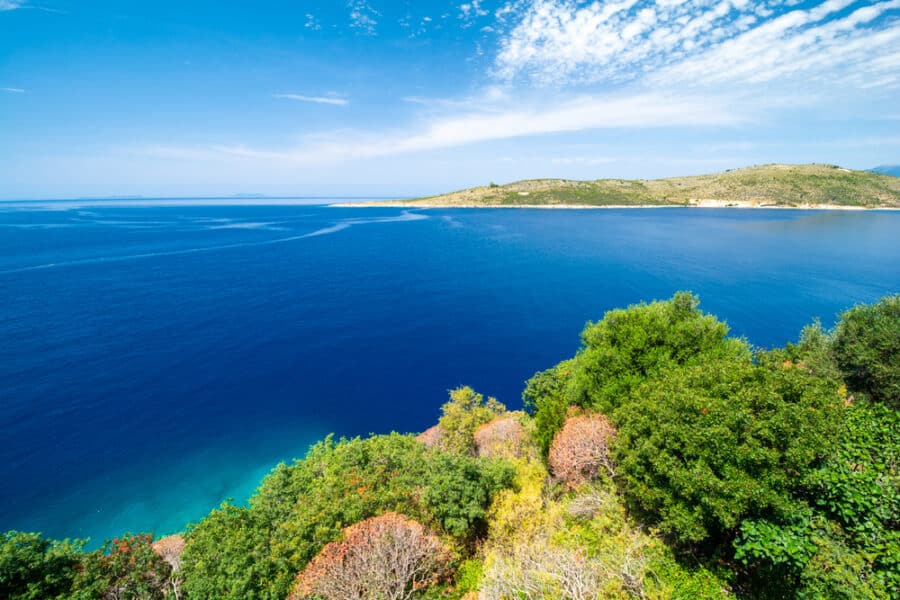 The beauty of Himare is that it's easy to visit other places nearby. Porto Palermo is one of them. Here you'll find a stunning bay that will absolutely take your breath away, with several smaller beaches that invite you to chill out for an hour or two.
Afterward, be sure to walk up to Porto Palermo Castle, which has some stunning views and plenty of history to explore. There are even underground corridors to explore – if you're brave enough!
Walk With The Locals At Sunset
Don't be surprised if you notice a larger crowd around sunset time. This is because locals often have their afternoon nap and then head off for a walk with friends at this time, locally known as 'xhiro.' Why not join them and grab some exercise, culture, and of course, some fantastic sunset photographs?
Go On A Kayaking Adventure To Gjiri I Filikurit
Gjiri I Filikurit is a secret beach that during the summer months isn't quite the secret! However, this is a stunning spot, and it's never too crowded as it takes some effort to get there. You can take a boat and reach this phenomenal beach, or you can hire a kayak and go at your own leisurely pace. Soaring mountains surround the beach, and you'll feel like you're on your very own castaway island.
Himare isn't a party destination, but it does have more than its fair share of things to keep visitors occupied, as well as plenty of bars and restaurants to enjoy a laid-back evening. For summer chills, Himare is the ideal choice.\
Source: https://www.chasingthedonkey.com/things-to-do-in-himare-albania/